---
---






Feb.14th2001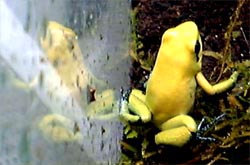 Feb.2nd2001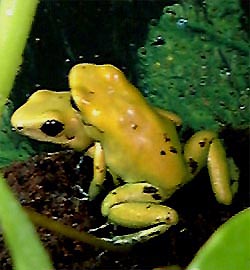 Feb.2nd2001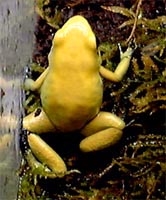 Feb.2nd2001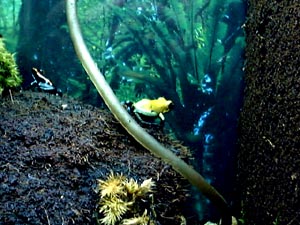 Nov.4th2000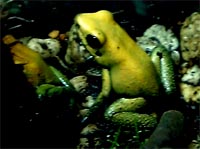 Nov.4th2000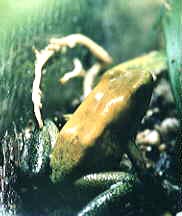 Dec.6th1997
all photoes by Jun Matsuzono
---
The third strong poison frog. But captive breeded frogs do not have poison. Their body glaze metalical yellow. The Genus of Phyllobates can hunt larger cricket than Dendrobates, good for keeping them. Not be sky.
And they have increadable clear voice !!
I would like to push this species for biginning keepers.
---