---
---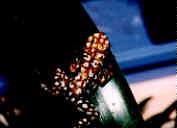 Morph#1 Mar."98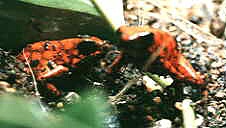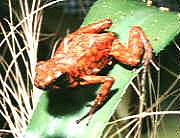 Morph#2 Dec."97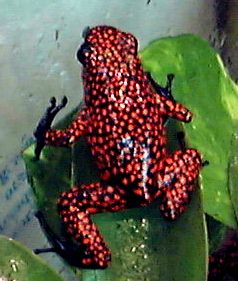 Morph#3 Dec.16th"99
more detail of Morph#3
---
D.histrionicus is known as egg feeder. The mother feed their tadpoles non fertilised egg. A tadpole grown with only artificial food could not metamorphorse completely. There are some experience that their skin are burn by bear hand tatch.
---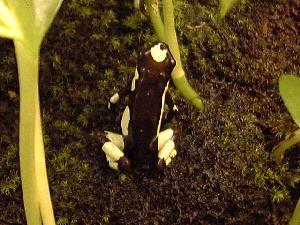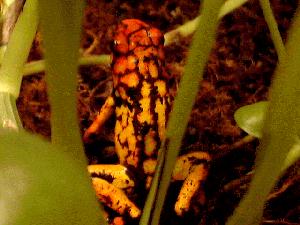 ---
These three photoes are taken in U.S.A.(June1999).
Also D.tinctorius(White legs and Red back) was found but no photo was taken.
---